WAREHOUSING
Finansa owns long term leases on 89,024 sqm of warehousing and factory space located in the Bangkok Free Trade Zone. The leases run until 2039 with potential for the leases to be extended subject to negotiation with the underlying landowners. As at March 2019, the occupancy was 93%. At this level of occupancy, the space generates gross income of Bt44mn for 1Q2019
---
BANGKOK FREE TRADE ZONE – BFTZ
BFTZ is located close to Bangkok and is ideally suited as a logistics hub given its access to airports and ports, as well as the city. BFTZ is the one and only available Free Zone and General Zone factory and warehouse area in Bangna-Trad and Samut Prakan The site covers approximately 1,000 rai.
BFTZ is managed by Prospect Development Co. Ltd., a subsidiary of M.K. Real Estate Development Plc. For more information on Prospect Development.
Link to website here.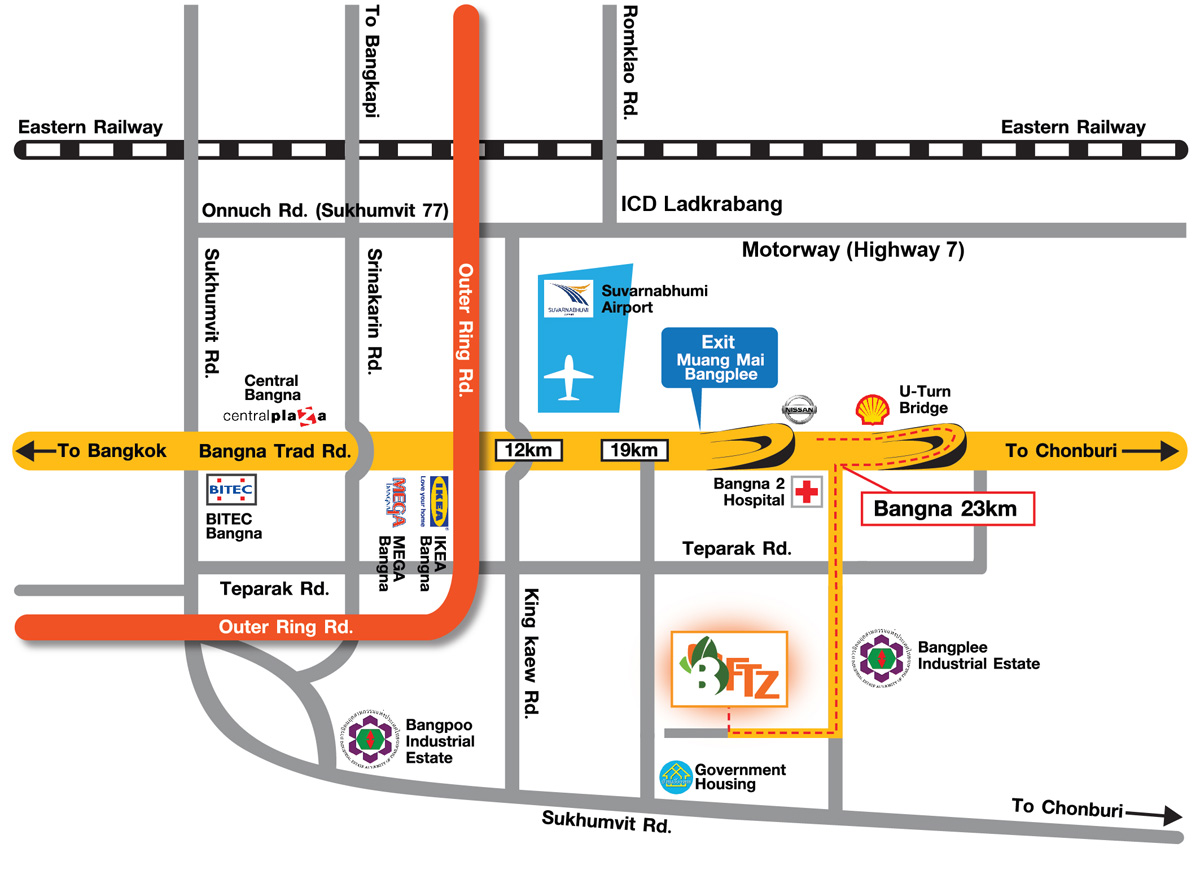 (as at March 31, 2019)
CUSTOMER PROFILE OF FINANSA RENTAL PROPERTIES IN THE BFTZ
% of Revenue